fire extinguishing ball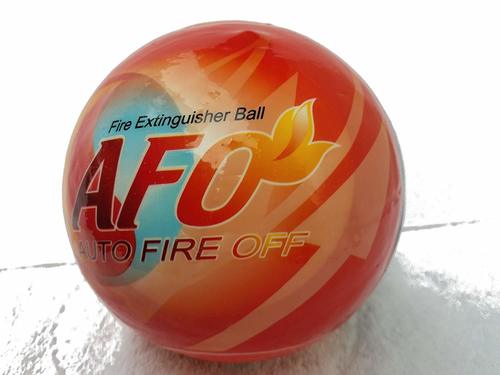 fire extinguishing ball
Product Description
EASY TO USE:- One of the great benefits of fire extinguishing ball is the fact that it can self activate in the presence of fire, when no one is present. if postioned in the appropriate high risk area where most fires are likely to start, it will self activate within 3 to 5 seconds upon reaching the appropriate temperature and extenguish the fire.
NO NEED FOR SPECIAL MAINTENANCE:- for period of 5 years without maintanence required always on gaurd for you with its unique capability to emit loud noise of 101 decibel as a fire alaram upon activation its lightwieght and portable unit weight is only 1.5 kg all people can freely use composed of envoironmentalk harmless dry powder.
SAFE AND EFFECTIVE:- people no longer need to be close to the firescene, the environment completely harmless, and compeletely harmless to the human body. comes with a wall mounting bracket, and even it can operate manually also when a fire erupts.
COVERAGE :- It cover s 360-degree angle, area of about 70 to 80 sq ft.It can extinguish three classes of fire, Solid, Liquid and Electrical classes of Fire. It weighs 1.5 kilograms with packaging .The diameter of ball is 144 mm, and it makes easy to carry and use, its 100 percent eco friendly, 100percent bio-degradable. it has no wiring and no ducting, it has long shelf life of 5 years, even kids can operate this ball
APPLY OCCASION:- Suitable for use in car, private home kitchen, factory, warehouse, electricals cabinets commercial purposes , etc
Contact Us
B No Shop No - 5 125, Opp. Batra Palace, Ambala Cantt, Ambala Cantt, Haryana, 133001, India
Phone :+918045477077